Dentistry Services
Smile and the world smiles with you!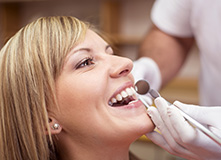 Preventive Services
Cleanings and Exams
Diagnostic digital x-rays
Oral cancer screenings
Gum disease evaluations
Fluoride treatments
Restorative Services
Crowns and Bridges
Fillings
Dental Implants
Implant Restorations
Root Canal Therapy
Extractions
Full and Partial Dentures
Cosmetic Dentistry
Porcelain Crowns
Custom Veneers
Dental Bonding
Teeth Whitening
Natural Looking Fillings
Periodontal Therapy
Evaluation and Diagnosis
Scaling and Root Planing
Maintenance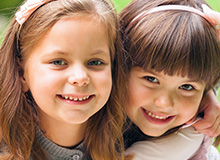 Pediatric Services
Teeth Cleanings
Routine Check ups
Fluoride Treatments
Sealants
Orthodontic Screening
Cleanings
Regular dental cleanings for good oral health.
Preventive Treatments
Avoid cavities, gum disease, and enamel wear.
General Dentistry
General maintenance of oral hygiene and tooth health.
Restorative Dentistry
Diagnosis, treatment, and restoration of teeth and their supporting structures.
Pediatric Dentistry
Preventive and therapeutic dentistry for infants, children, and teens.
Specialized Care
Specialized care and treatment for your specific oral health.